Under a scorching sun, the factions of Heathmoor long fought for water. But what was once scarce then came in overwhelming abundance. The unbearable heat of the drought melted the glaciers of Valkenheim and as a result, the water levels rose dangerously. Torrential rains and violent winds fell upon Heathmoor, with no end to the storm in sight.
The tempest had a devastating effect on the landscape, with flooding and landslides becoming the new norm, and both Horkos and Chimera fought to survive the sudden climate change. With the home they once knew overrun with water, warriors found themselves out of their element. All except the Vikings, for whom the storm had brought about rebirth… and an opportunity to reign supreme.
Before starting to work on the sequence, we did some sh

aders R&D

with a bunch of existing For Honor models. We started to develop the look with the following characters before moving to the actual hero of the trailer. 
We then moved to shade the hero character, using the materials we developped.
Once we were done with R&D, ,we worked on an Animatic and created a bunch of styleframes to nail the look of each shots.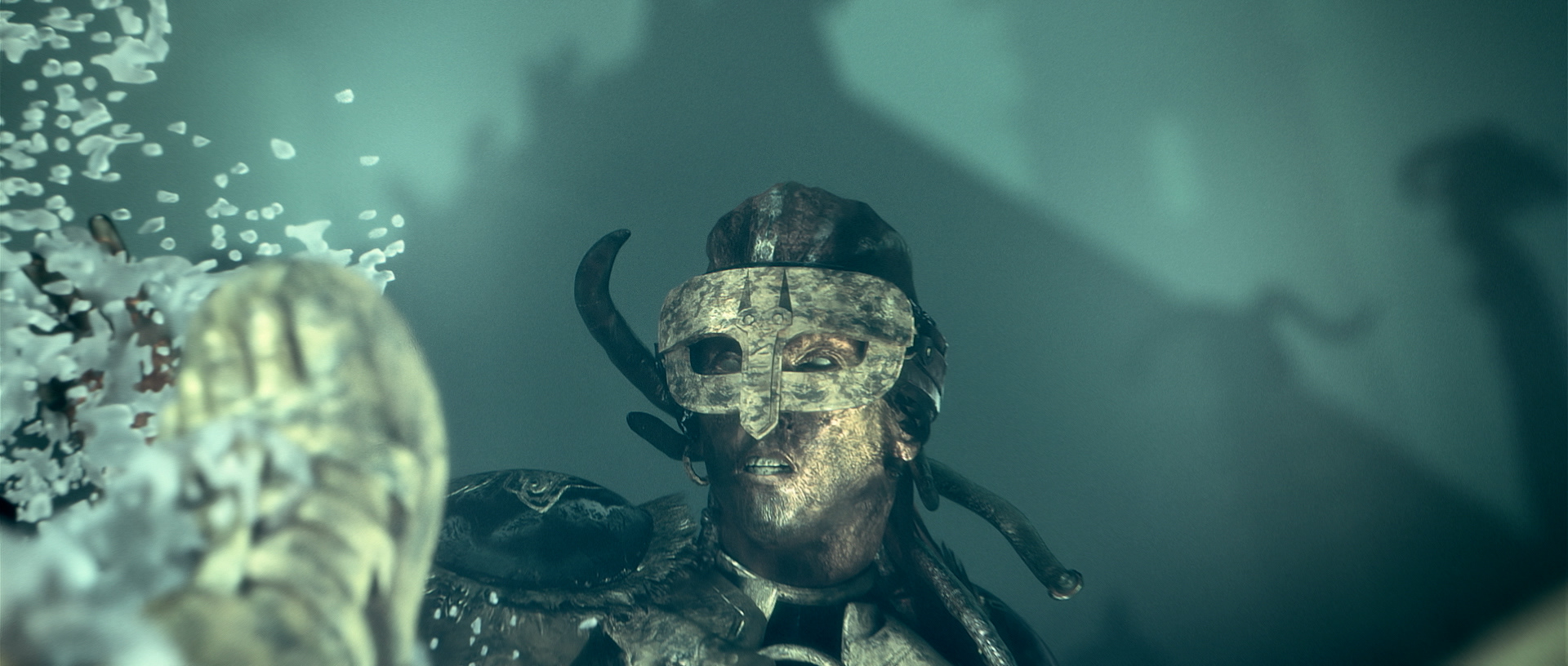 04 -

 ADDITIONAL EARLY TEST
Additionaly, we did a bunch of tests over the look, framing, effects, and more for a lot of scenes. You can see bellow a few frames from the panoply outputed.
Directed by Pierre-Olivier Nantel - Ubisoft
Art Direction : Pierre-Olivier Nantel and Maxime Truchon
3D / Animation : Maxime Truchon and Pierre-Olivier Nantel
Creative Director : Jessy Veilleux
Production Manager : Mélanie Tremblay
Special thanks to : Simon Gastin, Nicolas-Denis Robitaille, Nicolas Gaffiero, Steven Cope
project created in collaboration with Ubisoft, all rights reserved , 2021.