Maryse Corporation is founded in 2021, after the merger of prosthetic company Arold Lab and automation company Talco Automa.
In 2029, Maryse Corporation becomes the world leading Body Enhancement Clinic by selling its own high-end prosthesis and having an international clinic franchise offering full body parts installation services with medical monitoring.
This project was an opportunity to sharpen my 3D skills and mix it with some 2D Elements. When I started working on this project in 2018, I was inspired by the cyberpunk/cyborg trends we see in movies, series and videogames. I decided to create something a little different by going with bright colors instead of the dark tones we normally see in these kinds of universes. Maryse Corporation's high-end visual identity was reinforced with its branding, which made it more credible, and also with adding a bit of gold to the 3D render, giving it more elegance, During the production, I changed and added several shots directly in the animatics to make a solid edit. I did the same when I merged the 2D elements with the 3D render.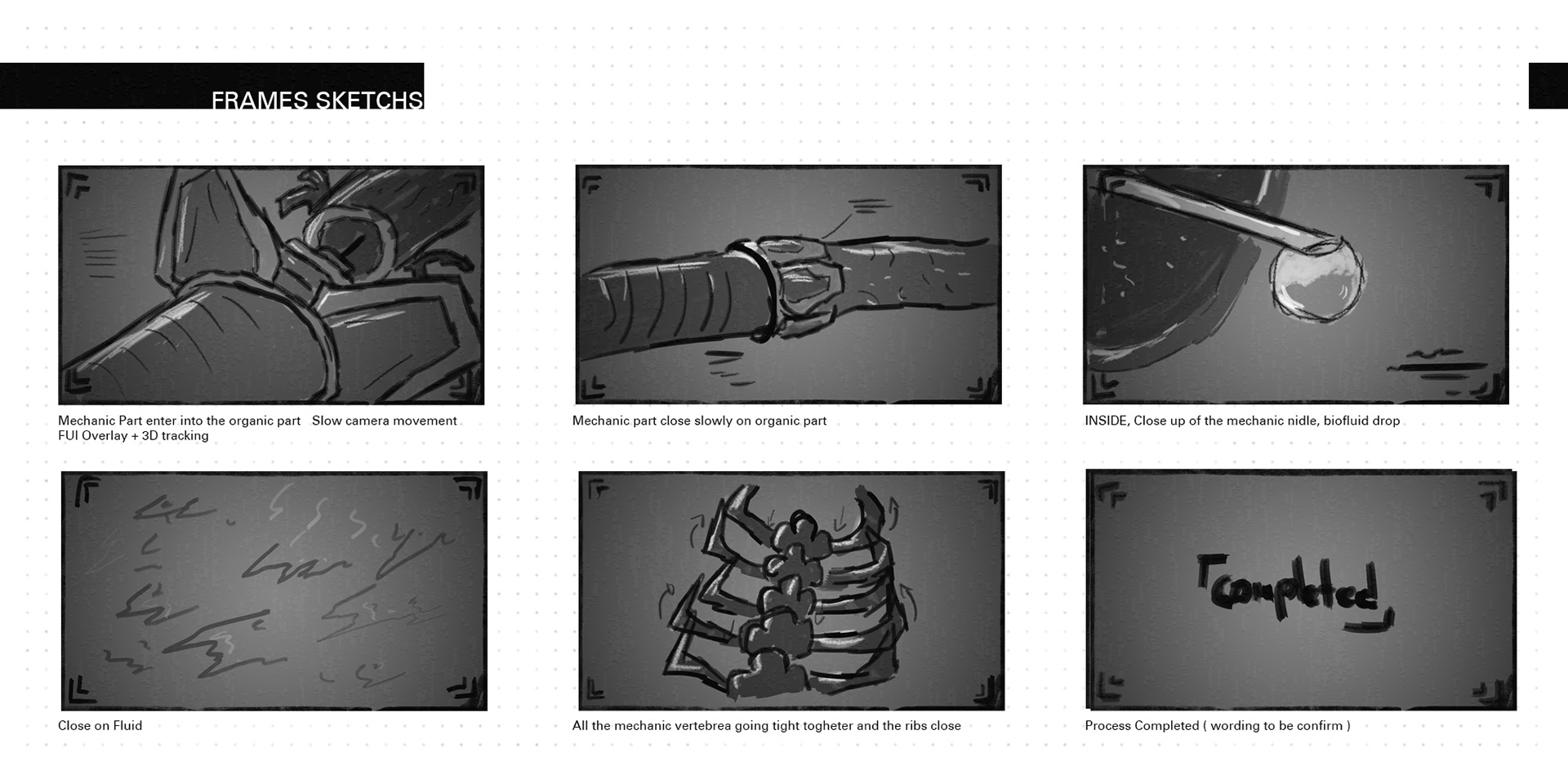 Assets from: VideoCopilot, TurboSquid, Vitaly Bulgarov
Music by: H.U.V.A. Network